(1)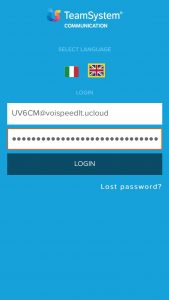 (3)

Upon starting up (1) the VOIspeed App, you will see a window to enter the user name and password stored on the phone system when your extension was created (or that which you have personalised/ changed after the first login on your User Interface).  With this information, the APP connects to the UCloud phone system and allows integration with your extension and the colleagues you see in the User Interface (UI).
The first window after the App login will show you a series of icons (2) illustrating the features available when using this mobile extension.  The APP is made up of a collection of widgets, with each having a function (or several functions)  like those that you use on the UI.
Bringing Voispeed to the app store has allowed us to tweak certain features of the interface for better useability.  Below we illustrate these features and their specific uses:
Phone widget identified by the icon is obviously for all those functions linked to the phone. These include user lists; phone book; list of calls made and keypad for making specific calls not linked to the previous ones.
Chat widget identified by the icon has the Chat history feature activated already. This button enables you to start new or group chats.
The bar above (3) is fixed and is shown on all the windows, with the following features:
User status:  the icon with user status is clickable and allows you to choose your current status: Present, Do Not Disturb, or Absent or Log Out;
User info:  where the name; and extension of the user is listed;
Device in use: displays the mobile/ smartphone device currently in use.
The Settings icon (4) provides access to an additional settings menu from which you can:
Edit the device used for an outgoing call
Reject the call on busy
Use the mobile for direct incoming calls
Use the mobile for incoming calls received when belonging to a group.
You can download the  VOIspeed APP from the Apple Store and here on the Google Play Store and use your VOIspeed UCloud business phone extension on your smartphone.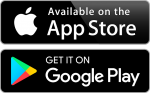 VOIspeed app Icon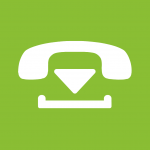 (2)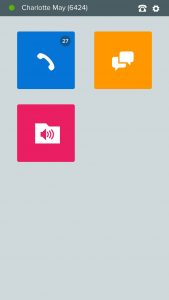 (4)